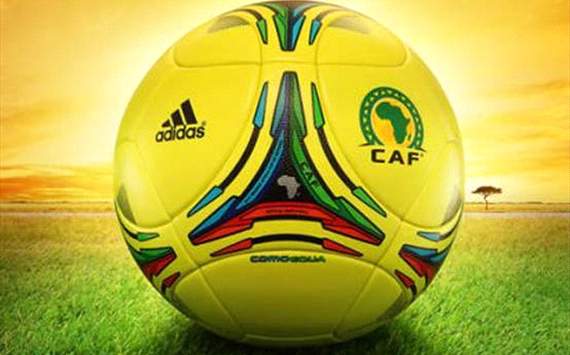 Ethiopia - Benin | Wednesday, February 29
Neither team survived the battles of their respective groups during the 2012 Afcon qualifiers owing to the presence of big guns Guinea and Nigeria for Ethiopia and Cote d'Ivoire for Benin. However, there are indications this time on both sides that determination is high to reach the finals of South Africa 2013, and the Squirrels have considerably overhauled their outfit with the arrival of a new coach in Frenchman Manuel Amoros, who has vowed to come back from the Addis Ababa meeting with a victory.
Congo - Uganda | Wednesday, February 29
Congo have not qualified for the Afcon finals for the past 10 years while Uganda have not been part of proceedings for the last two decades. The 1972 champions are still struggling to revive their once brilliant football, but efforts have been clogged along the line by political crisis and disorganisation at the football federation. Uganda are at risk while playing away from home, but coach Jean-Guy Wallemme is counting on a fast-improving set-up for a possible surprise in Brazzaville.
Burundi - Zimbabwe | Wednesday, February 29
Burundi finished third in their group during the 2012 qualifiers, holding Benin to 1-1 draw in Cotonou and narrowly losing 1-0 to continental giants Cote d'Ivoire. The Swallows are aspiring not to miss the 2013 Afcon, but they must kick start the race favourably against Zimbabwe, who also finished third in the previous qualifying phase.
Gambia - Algeria | Wednesday, February 29
Algeria were one of the surprising absentees of the 2012 Africa Cup of Nations, having eliminated Cote d'Ivoire in the quarter-finals of the 2010 edition. Their failure to book a place to Gabon and Equatorial Guinea may likely be made up for this time, but their trip to Banjul needs to be fortuitous, considering the weaknesses they evinced in their away fixtures during the 2012 qualifying.
Kenya - Togo | Wednesday, February 29
Kenya were strong in the 2012 qualifying campaign but were outrun by teams like
Angola and Uganda. The Harambee Stars will not want to repeat a home draw this time, as Uganda forced them to do last year. Adebayor, who now carries the hope of Togo for a ticket to South Africa 2013 will try his best in an unfamiliar ground.
Sao Tome e Principe - Sierra Leone | Wednesday, February 29
Sierra Leone are debuting with a relatively easy opponent, but playing away might not present as rosy a match as pundits are suggesting.
Guinea Bissau - Cameroon | Wednesday, February 29
With new coach Denis Lavagne, good things may be in store for the Indomitable Lions once again, according to many local fans and officials. The match against Guinea Bissau, although far from being a strong adversary, will be the former Coton Sport manager's first real test, and being that he will be doing without former captain Samuel Eto'o who is serving a ban, observers are expecting to see how different the Frenchman is from others who have failed before him.
Chad - Malawi | Wednesday, February 29
Both sides were pitted against each other in Group K of the 2012 Afcon qualifying, with tickets eventually clinched by Botswana and Tunisia. Malawi had dominated Chad 8-4 on aggregate and are poised to repeat that performance which Chad must counter if they want to move on.
Seychelles - DR Congo | Wednesday, February 29
The two-time African champions DR Congo have failed to qualify for the finals since 2006 when they last appeared and reached the quarter-finals. They finished third behind Cameroon in Group E during the 2012 campaign, but with the arrival of a new coach Claude Le Roy, who has great knowledge of the team having served there from 2004 to 2006, hopes are rising that the Frenchman could bring back the old good days. Playing Seychelles in an away fixture will be his first real test.
Tanzania - Mozambique | Wednesday, February 29
Tanzania finished at the bottom of Group D in the previous qualifiers with five points and are debuting in this edition with a clash against Mozambique, who finished fourth with seven points the last time around. Both teams seem relatively well balanced, which suggests an explosive encounter on Wednesday in Dar es Salaam.
C.A.R - Egypt | Postponed, June 30
Egypt's 2013 Africa Cup of Nations (Afcon) qualifier against Central African Republic has been moved from February 29 to June 30 due to the recent unrest in the country that followed the Port Said tragedy during which at least 74 people were killed. The most successful African team Egypt need to prove through this match against Central African Republic that they are recovering from the loss of form that cost them a ticket to the 2012 Afcon. This game will draw much attention because it will either confirm the demise of the Pharaohs or prove observers quite wrong.
Madagascar - Cape Verde | Wednesday, February 29
Both teams are struggling to climb on board in continental football. Cape Verde were quite inspiring at the start of the 2012 Afcon qualifying, having occupied pole position in Group A, which included Mali, who eventually snaffled the ticket by equalling the Islanders' 10 point tally, but on better goal difference. Carting away with a good result from Madagascar will be a great motivation for the Blue Sharks.
Liberia - Namibia | Wednesday, February 29
Both teams were bottom-finishers last time. Their ambition might still be to reach the Afcon finals at all cost, but toiling starts from this encounter.